Inflatable Boat Sealant Stops Slow Leaks
This Inflatable Boat Sealant is specially formulated for use with inflatable boats, rafts and tow toys. This sealant forms a bond with the interior fabric of the inflatable stopping or "sealing" slow leaks and inhibits future leaks from developing. In one easy step, leaks are cured from the inside which are virtually impossible to find from the outside.
This Sealant is the only product of its kind which allows for future deflation of your inflatable (for storage, etc.) without the skin sticking to itself and making re-inflation virtually impossible. This is why this Sealant product has a 5-Star product rating and is used by the US Navy and Yachters worldwide since 1986.
How It's Used
Deflate the boat.
Inject the liquid sealant, equally distributed, into all the air chambers on your boat through the valves. Or at least the ones you have slow leaks in.
Inflate the boat.
Turn the boat end over end and side to side to allow the sealer liquid to roll around inside the tubes, making sure that the entire interior is covered.
It's sealed and as good as new! The time you used to spend pumping up the dinghy every few hours or days you can now spend with your first mate, working on your tan, fishing or just relaxing.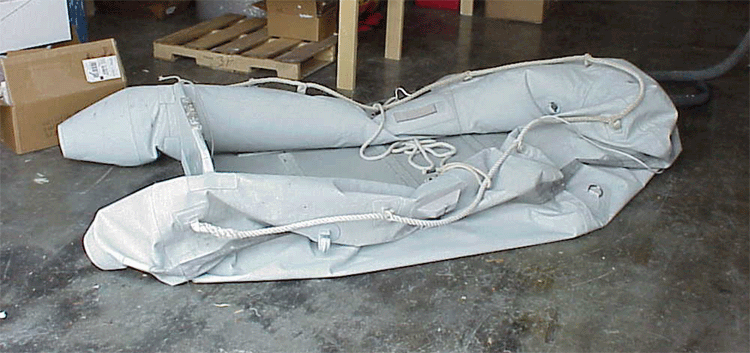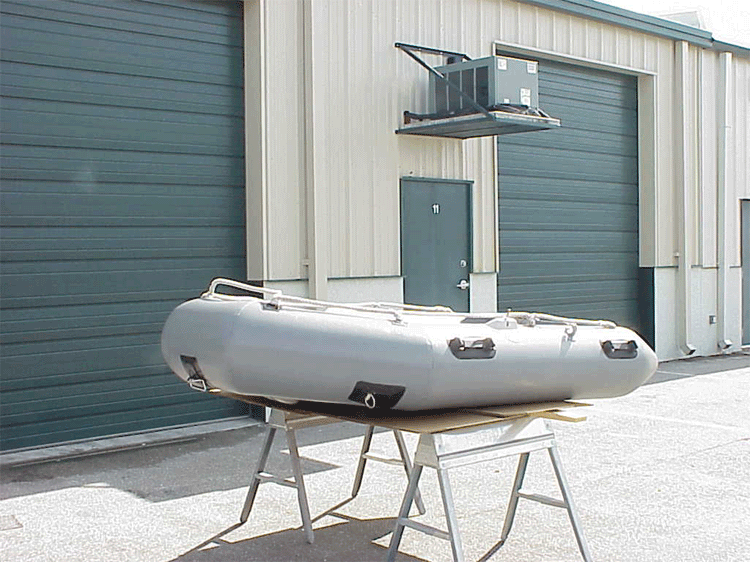 Only one quart (1 bottle) is needed to seal up to a 12 foot boat unless you have many slow leaks. If you have several slow leaks, consider buying 2 bottles and applying one coat, allow it to dry and then apply the 2nd coat. For larger boats, buy additional units of the sealer. See the "Usage Info" tab to calculate amounts required for bigger boats.
READ MORE DETAILS and ORDER HERE
Your inflatable can be even more reliable than when it was new. Don't sell it or discard it, use this sealant product to repair inflatable boats of all types.
Inflatable Air Mattress Repair
Inflatable Boats - small dinghies up to large RIBs.
Inflatable Kayaks Repair
Inflatable Rafts Repair
Inflatable Towables Repair

PAINTING YOUR INFLATABLE BOAT OR MAJOR RESTORATION PROJECTS
If you want to paint your inflatable boat to give it a nice new look, consider using our Top side paint.
If you need to restore your inflatable to cover abrasions, and add an extra layer of protection to the old fabric of your tubes, we recommend that you use our Liquid Rubber product first before you paint your inflatable with Top Side paint. This will make the surface of your inflatable like new. Many of our customers have used Liquid Rubber and our Top Side paint to repair and restore inflatables that were 10 to 15 years old. If your inflatable boat has slow leaks (loses air over a day or 2) use our internal tube sealant. It works wonders.
To make you inflatable more reliable, leak free and good looking for the long-term, use our three step process:
(1) Seal It (with our internal sealant liquid to seal slow micro leaks)
(2) Re-Skin It (using the Liquid Rubber paint)
(3) Paint It (using Top side paint)
If you choose to do the 3-step process, buy everything you need in our Restoration Kit and save money overall.
Other Inflatable Boat Repair Products at a Glance
These inflatable boat and dinghy repair products and repairing information are for the dinghy boat owner who wants to renew their inflatable boat without spending lots of money on expensive repairs or having to buy a new inflatable dinghy. We offer several repair products and accessory solutions for inflatable boat and dinghy fixing while saving you money.


Slow Leak Sealer | Glue & Fabric | Inflatable Boat Paint | Articles | Links | Home | Contact Us